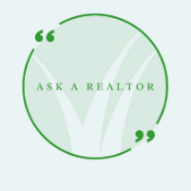 From appealing to a broader audience to creating a good impression online or in-person, or helping buyers feel at home in the property, there are several reasons why staging is important to the successful sale of a home.
Houses can become extensions of ourselves. Remember that paint color you chose for the guest bedroom? What about the family pictures that decorate the hallway? All these things make your home, yours. However, when preparing to sell a home, the mindset should shift from what makes the house yours to what will make it feel like it could be someone else's. Staging can help neutralize the space so that when buyers walk into a room, they can envision themselves living there. Perhaps they imagine their photos on the wall or have a favorite wallpaper they have been waiting to use.
NAR reports that 97% of home buyers searched online for homes at some point in the shopping process. First impressions matter.
To hear more from Paula Sughrue, click here