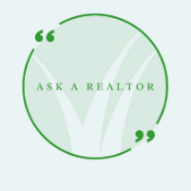 A home inspection is an essential part of home purchasing. As a buyer, you may love the location, style, and décor of a home, but it's also crucial to know what you are buying.
An inspection, especially in this market, shouldn't be used as a way to re-negotiate your accepted offer price, but as the market becomes more buyer-friendly as we are beginning to see this shift, there could be concessions granted back from the seller – if warranted and documented.
What should we expect from a home inspection? You want to be aware of the 'big-ticket' items. How structurally sound is the home? What are the components? Is there adequate support? If there is sagging in a roof, find out why. Inspectors examine the areas of the basement/attic etc. where buyers do not always go. Yes, you can see part of the roof from the upstairs windows, but knowing the age, checking the vents, flashing, trim and skylights are important as well as gutters and downspouts. (Water is generally not a friend to your home. Anything you can do to make the water "run" away from your home, is in your best interest!) Foundations and crawl spaces should be inspected for pests, water, cracking, etc.
Systems: What are the ages of the systems in the home you are looking to buy? Are they working well? Are they safe – do the doors shut so pets or children don't get hurt? A good inspector will also inform you how your systems work, when and how HVAC filters should be changed, the location of your plumbing off/on switches in case of a flood. If you have never owned a home – or your new home has a different heat source -oil, gas/propane, or electric- this is the time to ask questions! Kitchen appliances will be tested and the water run (for a while) to confirm proper order and to test the temperature (to avoid burns) and check the pressure.
Often, a radon test is part of your home inspection. Radon is a naturally occurring gas that, at high levels, can be a carcinogen. Radon levels are detected through a few different types of tests, all of which stay in the basement of the property for 48 hours. If the radon level is above the level at which the Environmental Protection Agency (EPA) advises remediation, your home inspector or agent can recommend reputable radon remediation companies in our area. These companies will install simple systems in the home that reduce radon levels. Most companies guarantee their work and will re-test the property as part of their contract.
At BHGRE we know great inspectors. Additionally, if a problem is found, we have a whole network of great service contractors. Please reach out if I or anyone on my team can be of service.
To hear more from Lynne Russo, click here