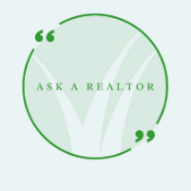 What Does a Contingency Mean in Real Estate?
When we talk about contingencies, we are most commonly talking about conditions of a contract to purchase a home. These conditions may be something that either the buyer, seller or both, must meet for the sale to be completed.
Typical Contingencies are Buyer Financing and Home Inspections.
A financing contingency would be included in an offer if the buyer requires financing in order to purchase the property. The contingency would state that the buyer must receive a mortgage commitment from its lender to proceed with the purchase. If the buyer is not able to secure financing by an agreed-upon date, the buyer would not be able to complete the purchase of the property and would be entitled to the return of their deposit.
Another typical contingency is the home inspection contingency. Here, the buyer would be allowed to have a home inspection to understand the condition of the property and to complete their due diligence. Should the inspection uncover problems, particularly those that impact the safety, operations, or value of the home, the buyer may decide not to move forward with the purchase or renegotiate the terms of the agreement with the sellers.
Satisfying Contingencies
Contingencies typically include a date by which the conditions must be met. After all the contingencies have been met by both parties, the property is ready to be sold. If, however, either party is unable to meet their obligations in the given timeframe, both buyer and seller will negotiate new terms, extend the timing, or agree to void the contract.
It's important to understand what contingencies are and how they protect you as the buyer or seller of real estate. Especially in our recent sellers' market, buyers have been waiving contingencies in their offers, as a way to be more competitive. While this is attractive to sellers and has become a frequent occurrence, there is a risk to buyers with this strategy. As always, a strong, skilled, and local real estate professional is your best asset in buying and selling property.
To hear more from Kathy Culkin, click here