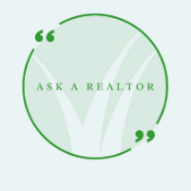 Relocating can be very difficult for the entire family. Not only are you moving to a new home, but you are potentially finding new schools, doctors, babysitters, restaurants, friends and SO much more! Working with a relocation coordinator that is familiar with your destination and has knowledge and expertise in this area is key to making it a smoother transition for everyone. Through my own experiences, I have also found that it is helpful when the advisor has a personal relationship with relocation. They can truly understand the emotions and stress involved in the transition.
With every move, my family has made (and there have been a lot!), I confirmed that our relocation coordinator was very familiar with the area before our house hunting trip. We extensively discussed what was important to us, not only about the home, but also what we hoped for in a community. The more straightforward you are with your relocation coordinator, the better able they are to accommodate your needs and requests.
Lastly, before relocating...make sure to pack your patience and a good sense of humor!
For more information about our relocation, concierge, and referral services, please contact Clay Tappan, Manager of HOMECOMING Business Development, BHGRE The Shanahan Group