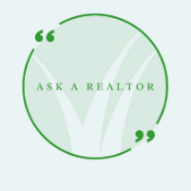 How many people get to find entertainment every day simply from sitting at his or her desk? I do! I work as the office administrator for The Shanahan Group, located on a cheerful street corner in downtown Winchester, where there is always something fun, interesting, or downright curious going on.
A typical day begins with the procurement of morning coffee, the location of which is largely dictated by which coffee shop is open, has staff, and also has coffee that day. Another prerequisite for the day is to fill the dog water bowl outside, which invites pups of all shapes and sizes to stop for some refreshment, particularly on those blazing hot days. So many people and pets pass by on a daily basis. It's fun to listen to the conversations between pet parent and fur baby, moms and dads pleading and cajoling their small children, and the happy meetings between friends that happen to spontaneously reunite right outside the window.
Then, on to handling the transactions for the day. In real estate, you never can be sure how the day will go. In this ever-changing landscape, it is interesting to see what will be coming on the market each week, and even more exciting - what has sold! The intricate dance between buyers and sellers coming to a mutually beneficial agreement is fascinating! Most transactions go through without a hitch, but occasionally a small hiccup causes a delay of some kind. However, it always works out in the end. It has been such a pleasure getting to know the agents in the office, as they all bring fun and unique personalities and seem to genuinely enjoy what they do. Every day is certainly a new adventure.
As a relative newcomer to the state of Massachusetts (from what I've heard as the "flyover state" of Minnesota), working in this idyllic town has brought the opportunity to witness a community at work, a strong sense of history, and feeling of unity you don't see every day. Can't wait to see what tomorrow will bring. Definitely stop in and say "Hi" if you're ever outside the window!
To hear more from our Office Administrator, Jen Musto, click here