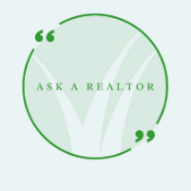 Introducing the RealVitalize program! Launching this month at BHGRE The Shanahan Group, this new service will support our seller clients in preparing their property to be on the market. We understand that one of the most stressful aspects of selling a house can be organizing and completing any work necessary to get it ready to show to prospective buyers. We also know that one of the biggest drivers of a home's value today is condition - sometimes an even bigger factor than location!
Enter RealVitalize! This program provides an established network of vetted, local contractors from Angi, formerly Angie's List, to tackle home improvement projects and staging work to make the home sparkle. Working in partnership with a Shanahan Group agent, RealVitalize makes the process of home improvements, repairs, and staging as painless as possible.
The best part? RealVitalize covers the upfront costs of this work, without additional fees, charges, or markups. Sellers pay for the work when the home sells. Amazing!
We are always looking for ways to simplify real estate for our clients and RealVitalize is just one of the tools we can offer to seller clients to make life a little bit easier, in an already busy time.
For more information, check out this overview of the RealVitalize Program, or ask a Shanahan Group agent anytime for details about how it works.
To hear more from Karen Garrett, click here